Raw materials, craftmanship and quality are our basic values. They may appear to be simple and they actually are when you make an effort – and we do!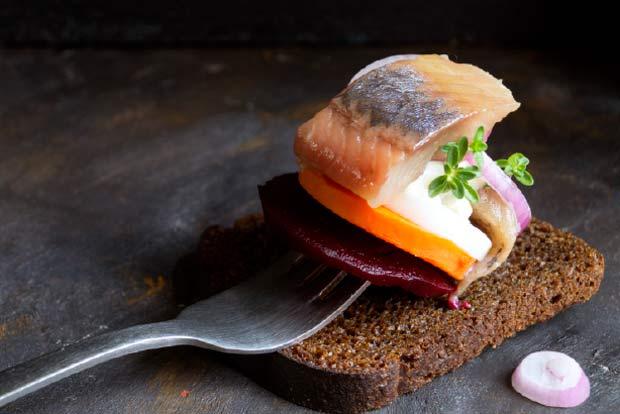 "The herring must be tasty and firm"
Raw materials
– We try harder – and it shows –
Tenax Sild offers a vast variety of delicious fish products. Our main products are a wide range of herring and fish cakes.
Our objective is clear: The herring and fish cakes on your plate must be more than just a meal!
The quality and processing of both herring and fish cakes have to be supreme. They must be delicious – also to the eye. The herring must be tasty and firm – and with a bite. It's an additional advantage that it is healthy and improves your wellbeing.
Our focus is on quality in EVERY link – from selecting the fish from the best fishing areas in Denmark, Norway and Iceland until they land on the consumer's plate. This also requires state-of-the-art production facilities which we combine with good, old-fashioned craftsman knowledge and know-how.
Craftmanship
– Production must be combined with excellent craftmanship to create the perfect product –
Tenax Sild is produced in Denmark to ensure the high level of quality which is crucial to us and to our customers.
State-of-the-art production facilities and labs are only one part to us. The other – and most important – part is our employees and their skills and knowledge about how to process herring.
In every part of the processing from filleting, salting, curing and seasoning to packaging the herring will be controlled, checked and tasted. That is quality in every link.
Our recipes have been developed and refined over 30 years, and it takes well-developed taste buds, knowledge and experience to ensure the highest possible quality of the finished product.
The production must be innovative and rational – but ALWAYS guided by love and insight.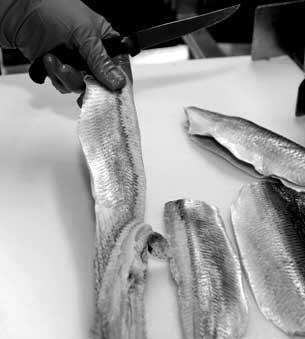 "Production must be innovative guided by love and insight"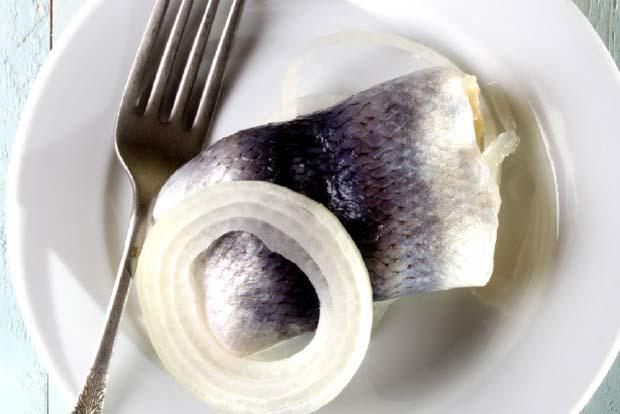 "Certifications
to ensure the
highest quality"
Quality
We comply with both Danish and European legislation in order to ensure the well-known high quality and stay in control of food safety.
Tenax Sild has been certified according to the recognised international food safety standard; IFS, which is based on the international HACCP principles.
In everyday life, certifications serve as an additional tool to ensure specified products of uniform high quality.
Sustainable fishing
– Herring caught by MSC-certified fishermen –
Tenax Sild is MSC-certified. MSC stands for Marine Stewardship Council and is an environmental standard for sustainable fishing. Herring fishing is approved and controlled according to 3 principles in the environmental standard:
1. Sustainability of the stock (age and sex of herring in the stocks to prevent catches of too many juvenile herring).
2. Environmental impact (minimise by-catch)
3. Effective management (correct fishing tackle and no fishing in protected areas).
To have an MSC certificate, all companies in the supply chain must be certified, i.e. we must be certified, our supplier of raw materials must be certified, and they must buy herring from an MSC-certified fisherman who must prove that he catches herring from an MSC-approved stock.
These are strict requirements but we are happy to comply to help ensure herring for future generations.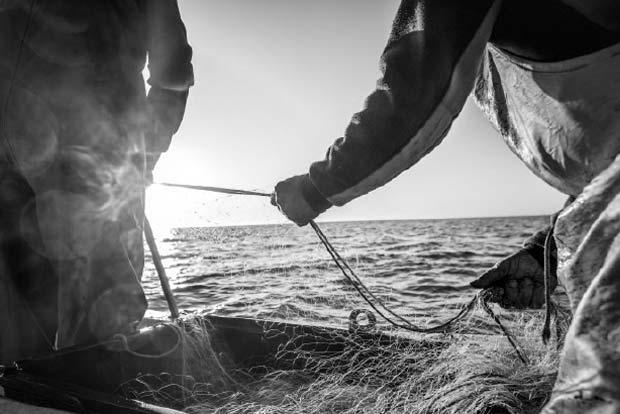 "Herring lives in shoals in the oceans"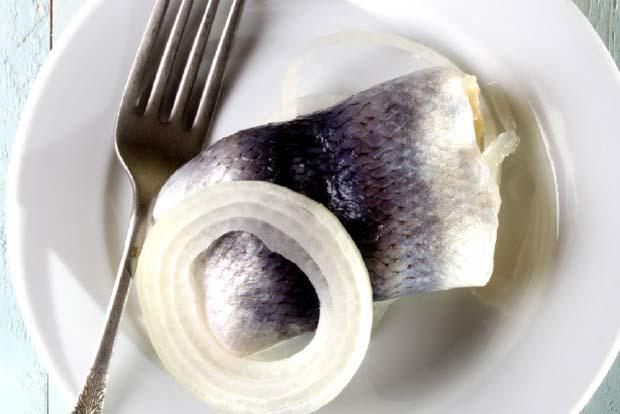 "Enjoying a delicious herring lunch enhances the
quality of life"
HEALTH
– "Herring's good for you", have been heard from the fishermen's wives' sales stands for centuries – which deserves to be repeated to this day! –
Herring is one of the so-called "fatty" fish with a high content of healthy Omega-3 fatty acids. Scientific research has shown that Omega-3 fatty acids reduce the risk of cardiovascular diseases, such as stroke and high blood pressure. Moreover, Omega-3 fatty acids are crucial to the development of the nervous system and children's learning ability.
Herring is rich in selenium – an important antioxidant and good for your immune system. And then of course vitamin D – the "sunshine" vitamin. Vitamin D is important to both bone and muscle.
Studies conducted at the Danish Cancer Society among others show that Scandinavian raw materials, such as rye bread, fish, cabbage, oatmeal, root vegetables and fruit such as apples and pears, have at least an equally positive effect on health. Scandinavian food appears to increase life expectancy and reduce the cancer risk. And this is not the only context where herring has joined the exclusive club of healthy raw materials.
The Danish "I Form" magazine has added herring to the list of the 10 healthiest raw materials in the world along with carrots, potatoes and others. So when you eat a piece of rye bread with delicious herring, you not only get a nice taste experience, you also benefit both your well-being and health.